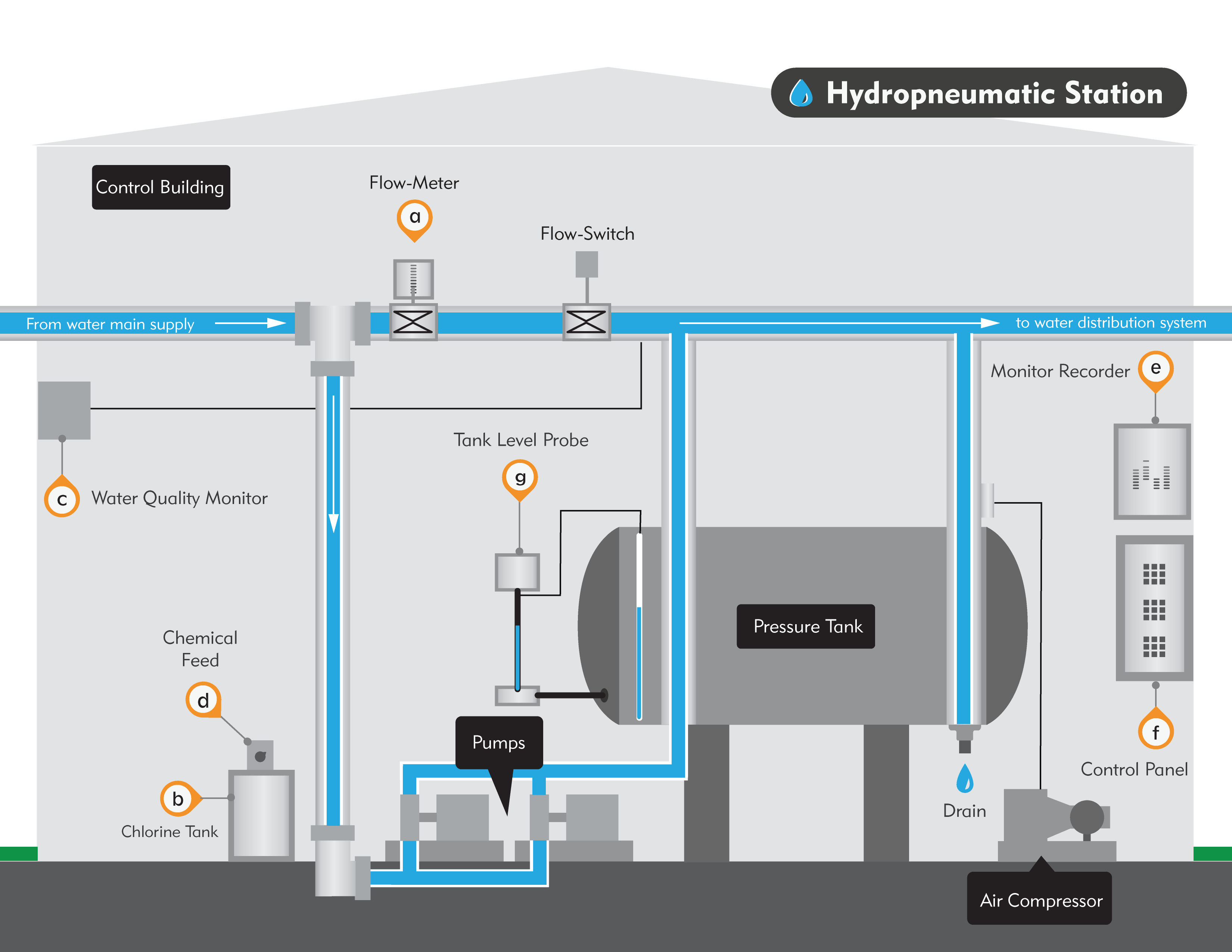 Water - Hydropneumatic Station
A Hydropneumatic tank is generally constructed of steel and is cylindrical in shape with convex or concave ends. It is positioned with its axis either horizontally or vertically arranged with the water supply pump(s), an air source, valves and controls so that the upper portion of the tank contains an air cushion while the lower portion of the tank contains water in storage. The air cushion provides a means for maintaining the system pressure within acceptable limits to provide adequate service between pumping periods.
App4Water supplies the necessary instrumentation and controls to operate a Hydropneumatic Station. For product selection, click on the Application Diagram.

Showing 1–8 of 34 results